This guy wass wall hackin. rocketed me and Vapor through a wall and shot some other guys as well, his dumb ass try to denied it but i took pics.... Perm Bam!!!! on Donner. \
STEAM_0:1:1636182
Name_Single Action Only
holy shit the pics are big LOL......
---
next time you are taking pics of alleged hackers at least go to first-person view and make sure your minimap is open if you are speccing someone.
---
---
youngbud wrote:i did take pic of the 1person view but for some reason he was the only one dat didnt show his gun.... btw i never use my mini map takes to much room in my screen...
Without 1st person view we can't see where he's looking, the gun is irrelevant. And when you are in spec and have the minimap up it shows members of both teams which is useful for detecting hackers. As far as the pictures here go they really show nothing, a demo would have been more beneficial. If you would like to call "hacks" on someone go right ahead but some sort of proof is necessary before we can slap the ban stick on someone.
---
Posts: 2029
Joined: Thu May 26, 2005 8:40 am
Wall hack is easy on source but then even easier is shooting peoples feet that are sticking out the other side of the wall.
Nobody expects the Spanish Inquisition!
---
Posts: 133
Joined: Thu May 26, 2005 9:14 am
I would also like to point out that in the past week or so I have noticed several maps where it appears that the enemy is in one spot and is truly in another so you see him and shoot him and he is clear acroos the field shooting at you.
so what you see may not always be accurate.
WARNING
Nature may be offensive to some viewers
---
Posts: 969
Joined: Thu May 26, 2005 1:52 pm
Location: England where els!!
youngbud a wall hack would not let u shoot a rocket thro a wall m8 so i don't know how he killed u there. either a glitch or something els but having a wallhack still blocks your bullets.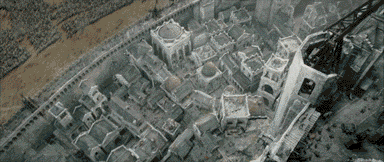 ---
Soon as i got rocketed.. i when to spec and looked at Single and he was on the other side, as shown on the pic. now there in no way he could of run dat fast.... Next time ama turn my mini map and record a demo.. BTW they could rocked you through the wall i seen it happen in the CC server on the orange map... and i know it wasnt the Kush...... LOL
---
I'm guessing mustard is probably right on this one and you had your first encounter with a glitch with this new version of dod. The guy is a quarter of the map away from where you were rocketed.
---
Posts: 318
Joined: Sun May 29, 2005 8:27 am
Location: England
---
Check Dis out, yesterday we where playing i forgot the name of the map but it think it was Jagd, the hole Allies team wass calling hax on BobDole so i took a demo, btw very low Quality but i think is more like a Bug.
I Try uploading it to youtube but the quality suxs balls, if you wana watch it.
Download it
http://www.zshare.net/video/15484792c4870986/
Only 8mb
---
---
Posts: 318
Joined: Sun May 29, 2005 8:27 am
Location: England
yea if u see some 1 spinning round & round killing ppl thats 1of the aim bot that is out there. ban on sight
---
Return to Solitary Confinement
Who is online
Users browsing this forum: No registered users and 1 guest